Dumbarton Castle, Dumbarton.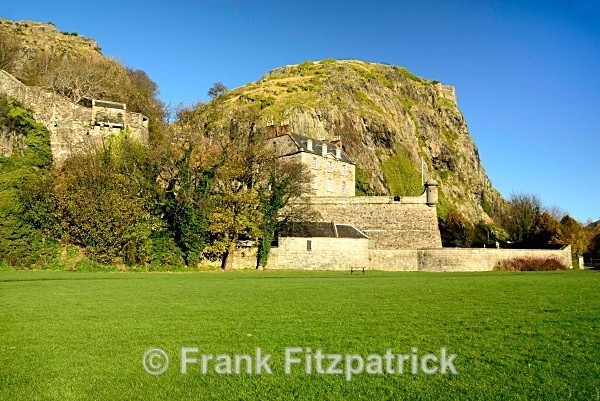 Image reference: D9649FF

Dumbarton functioned as the capital of the ancient Kingdom of Strathclyde, and later as the county town of the county of Dunbartonshire. The name comes from the Scottish Gaelic Dùn Breatainn meaning "fort of the Britons". Dumbarton Castle, sitting on top of Dumbarton Rock, dominates the area. Dumbarton was a Royal burgh between 1222 and 1975.