Newark Castle, Port Glasgow.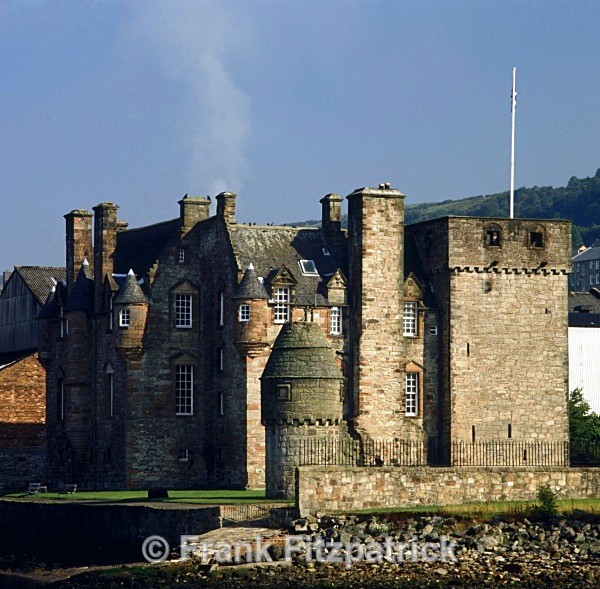 Reference number: C201-00169
Newark Castle is very well preserved and is located on the south shore of the Clyde estuary at Port Glasgow, Inverclyde, Scotland. The river narrows from the Firth of Clyde and for centuries this location was used to offload seagoing ships, and led to the growth of Port Glasgow close to the castle on either side and to the south. The last shipyard on the lower Clyde (Fergusons) stands close to the west of the castle, but the shipyards to the east were removed in 80s and new landscaped areas formed to the east of Newark Castle. This opening up scenic views of the castle and across the Clyde from a new bypass road. For years many commuters to the Inverclyde area had no idea of the existence of this fine building.
Images created using a Mamiya 330ƒ film camera and Kodak Ektachrome film.
Click here to purchase a rights managed licence for this image